Description
Product Dimensions

 21* 36cm (large organizer)

10* 25cm (5 layer storage) 

Product Weight

 

‎1.79kg



FEATURES: 
1. Unique & Multifunctional & Large: Our magic jewelry storage organizer consists of 3 parts. In the middle, a rotatable white jewelry display stands with a transparent cover for holding earrings, stud earrings, necklaces and rings. Inside, a 5-layer rotatable jewelry tray with a lip for bracelets or other jewelry accessories. At the bottom, a 2-layer jewelry drawer organizer for glasses, sunglasses, bracelets, lipstick, etc. Unique design, large capacity, storing all your jewelry.
2. Rotatable Jewelry Display Rack: The middle jewelry display organizer can be rotated 360 degrees, with a removable dust-proof transparent cover. 40 removable earrings and ear stud receivers, which can be moved, so you can put different earrings into categories. 9 removable necklace storage boxes can hold the chain, and the necklace pendant can be displayed outside. Equivalent to a jewelry tree stand
3. 5-layer Stackable Jewelry Tray: 360°rotating 5-layer jewelry storage box, can be rotated to any angle at will, an exquisite storage jewelry box with lid, can isolate dust to better maintain the gloss of jewelry. The jewelry box can be taken out and used alone, can hold earrings, rings, necklaces, bracelets, hair accessories, watches and other small accessories.
4. Jewelry Drawer Storage Design: The 2-layer drawer function at the bottom can greatly increase the capacity of the jewelry storage box. Its gold bear handle makes the jewelry holder organizer cuter.
5. High-quality gifts: When the jewelry storage organizer is shown to girls or ladies, they will be pleasantly surprised and like it. A wonderful decoration for a dresser top. Made of premium ABS material. Don't worry about quality issues.
Note:
1. Due to manual measurement, please allow a difference of 1-3 cm and a difference of 3-5 grams between different colours.
2. Due to screen differences, the colours may differ slightly from your expectations, please allow.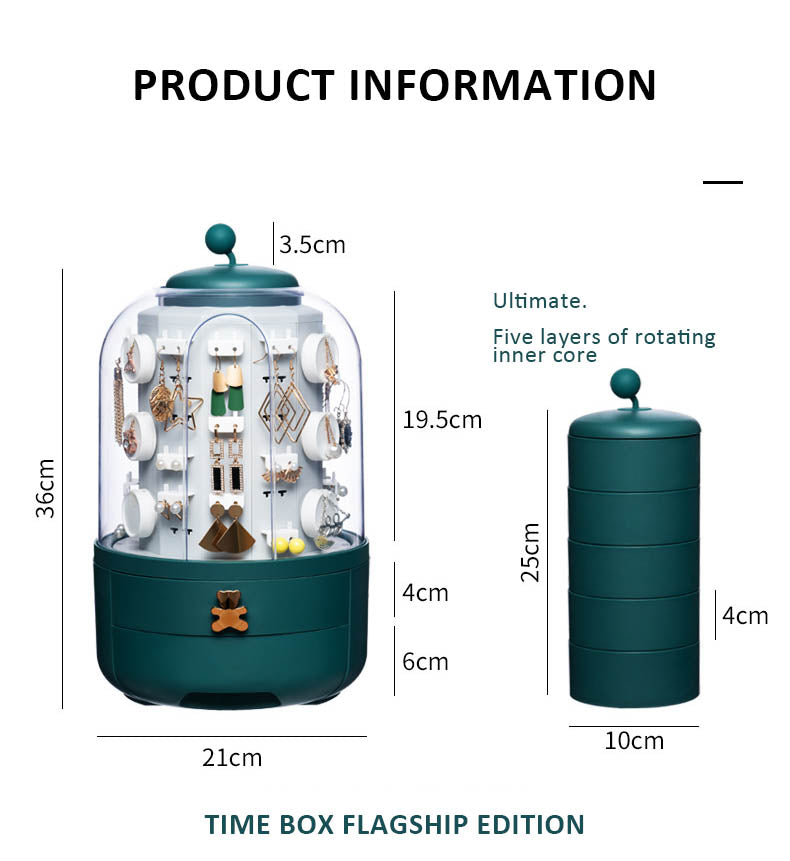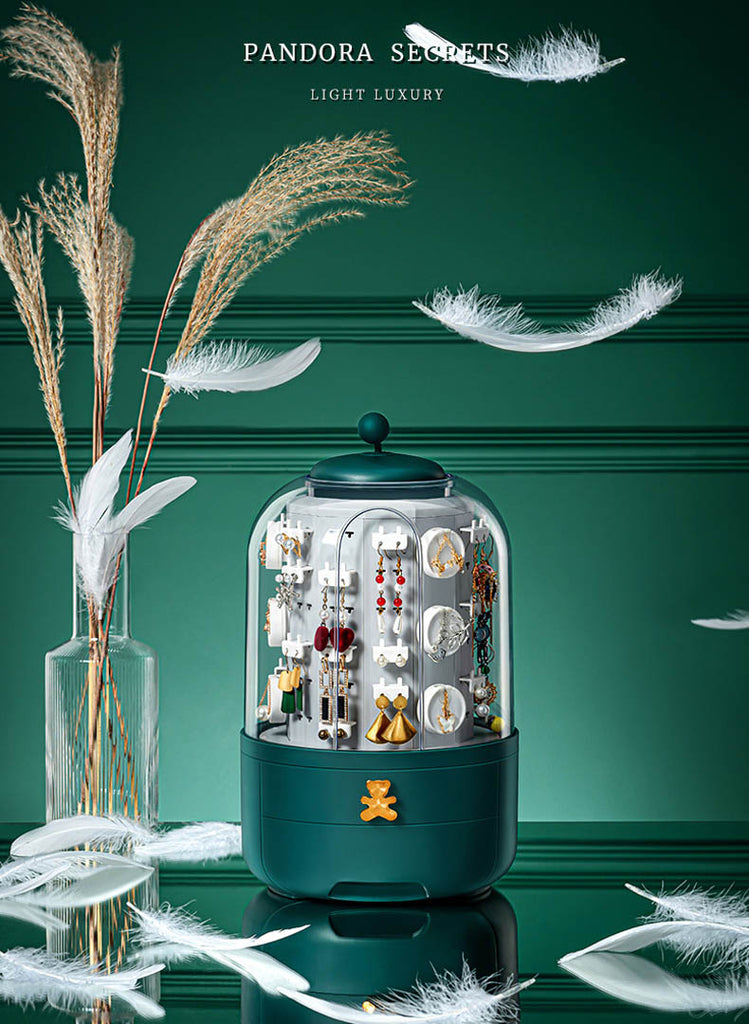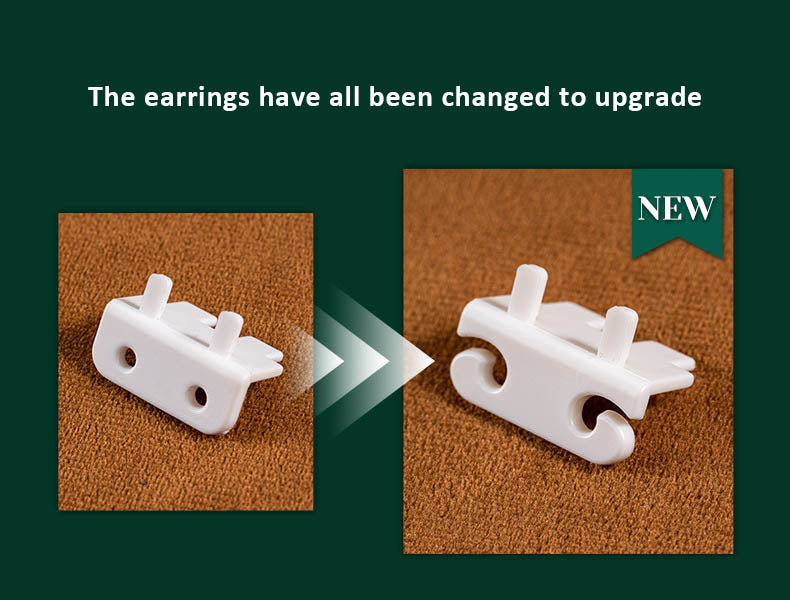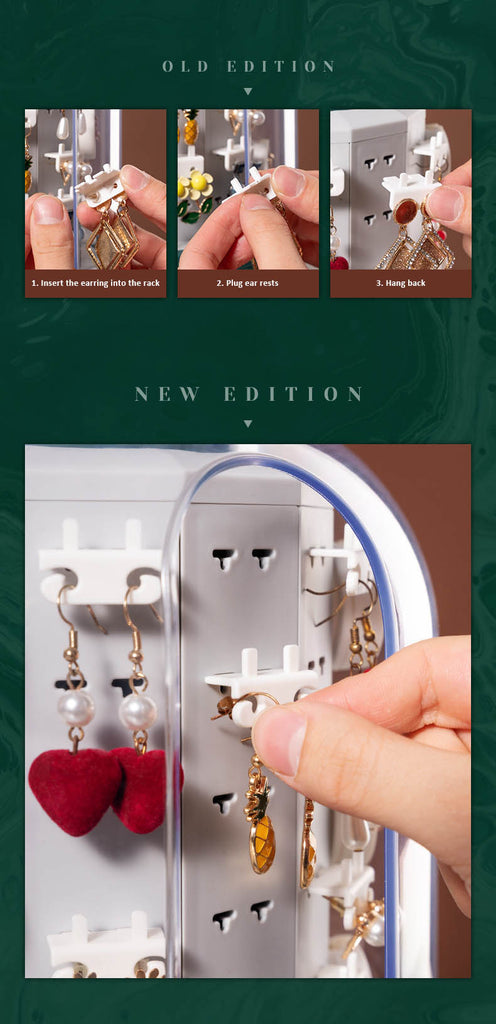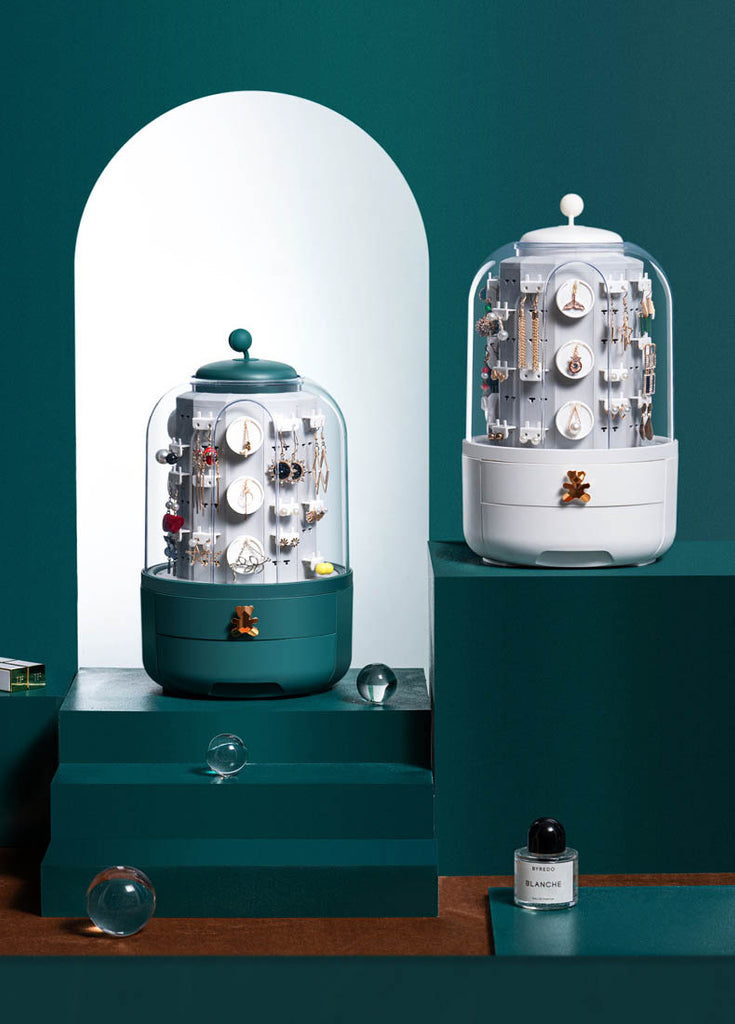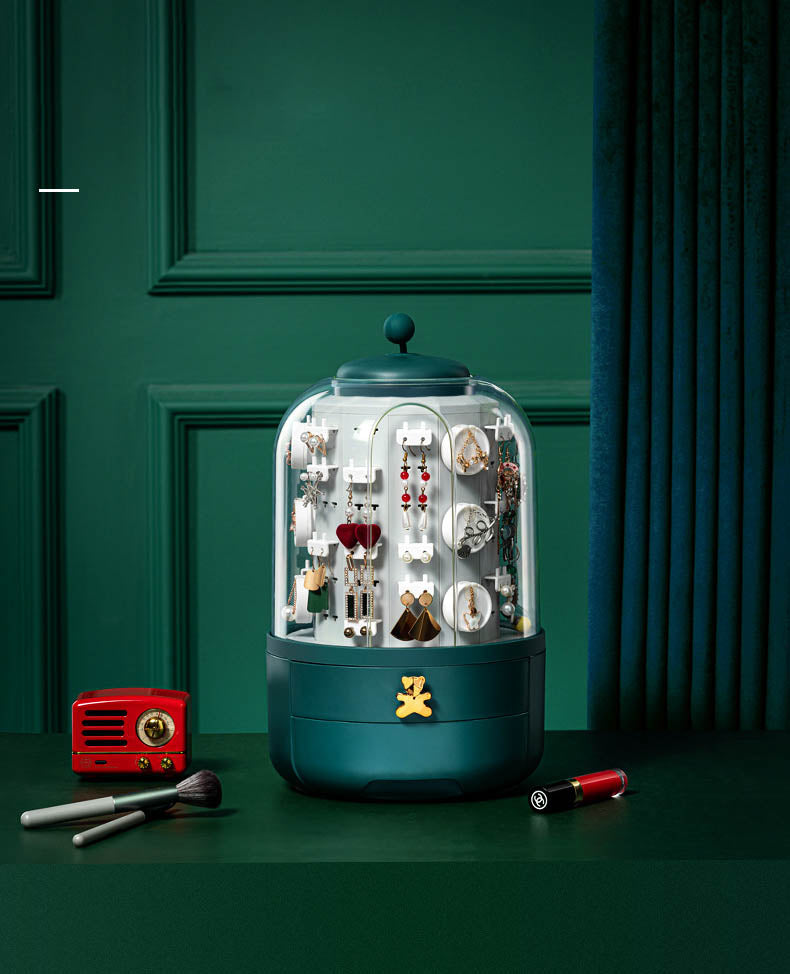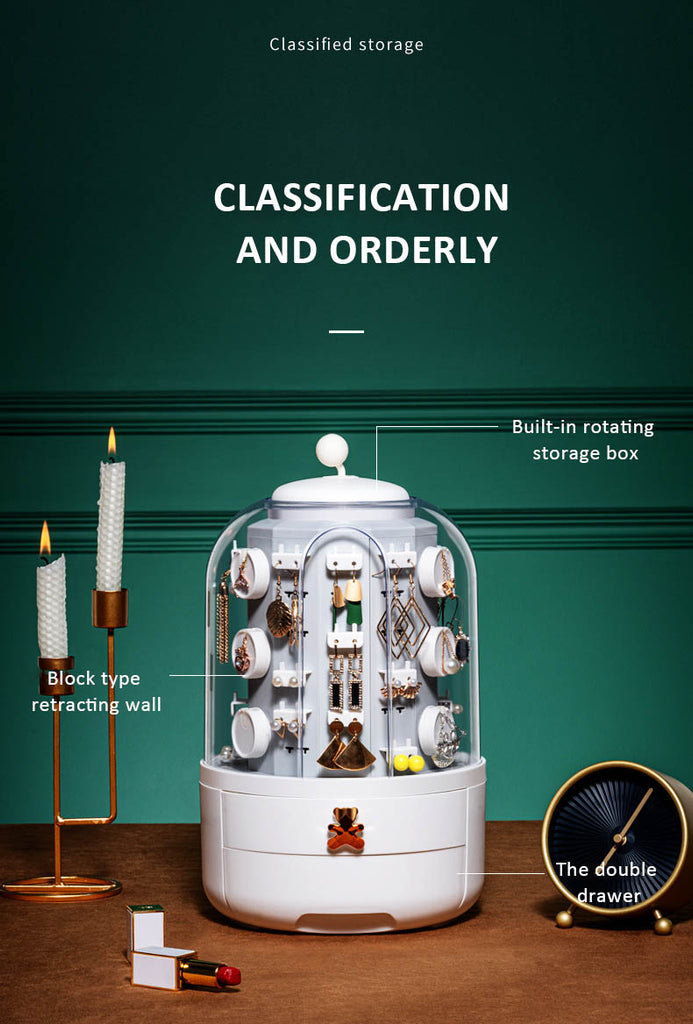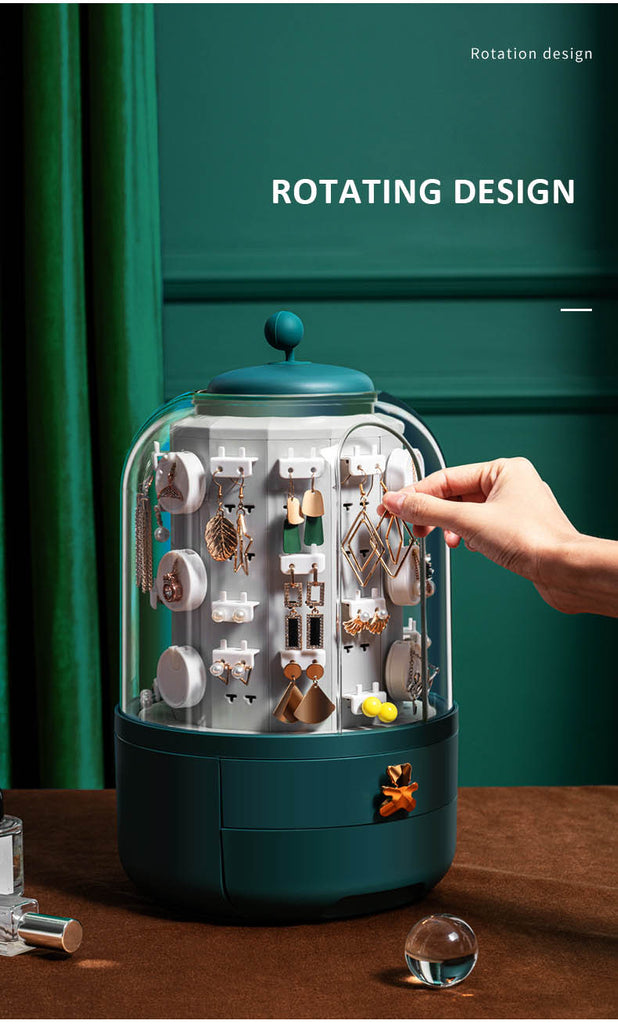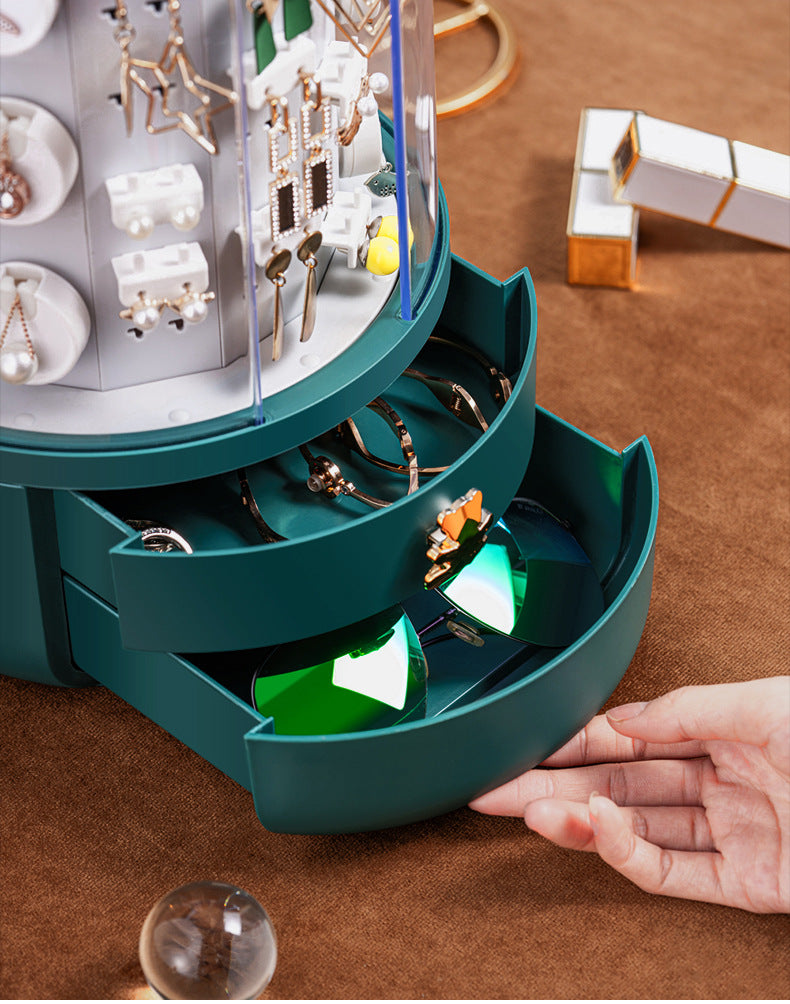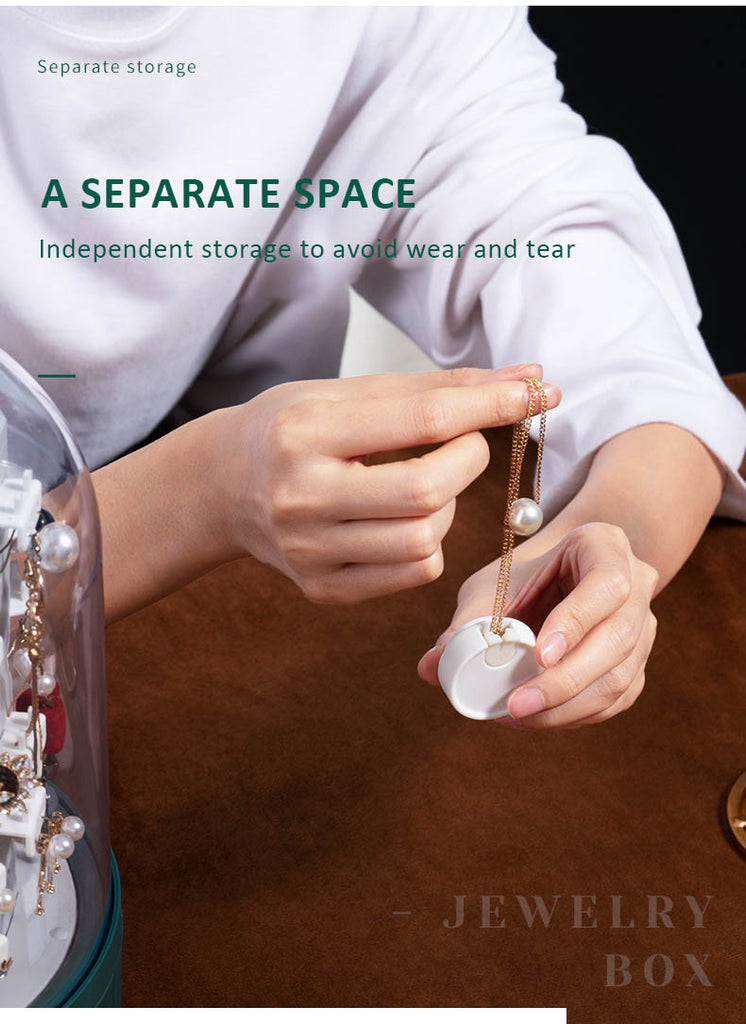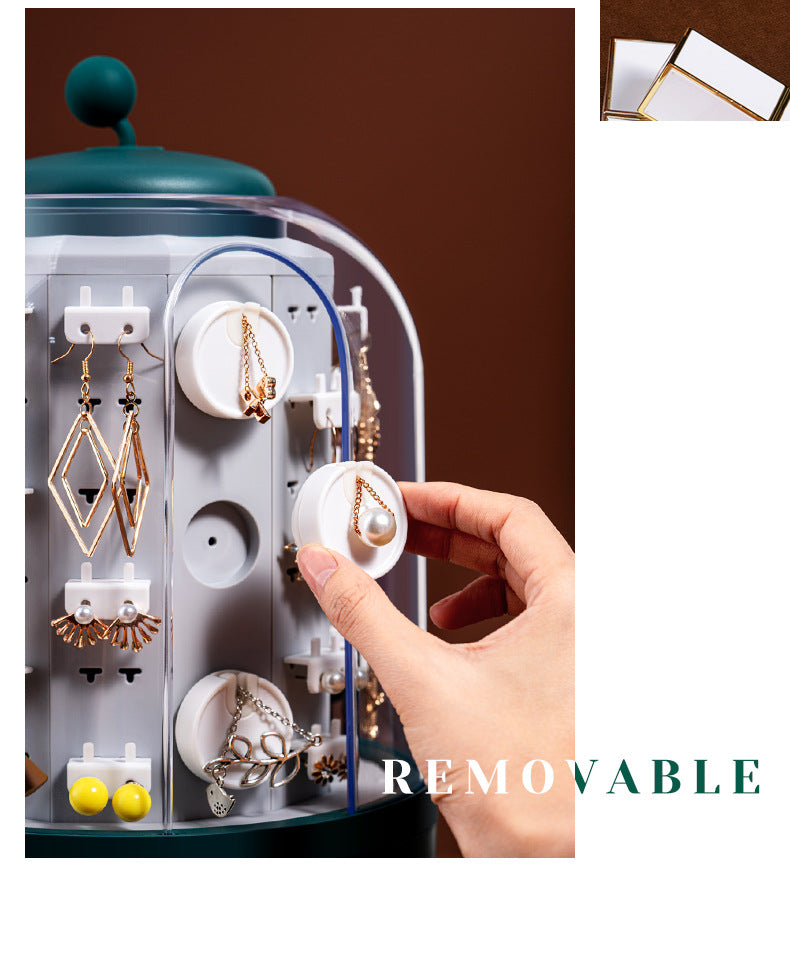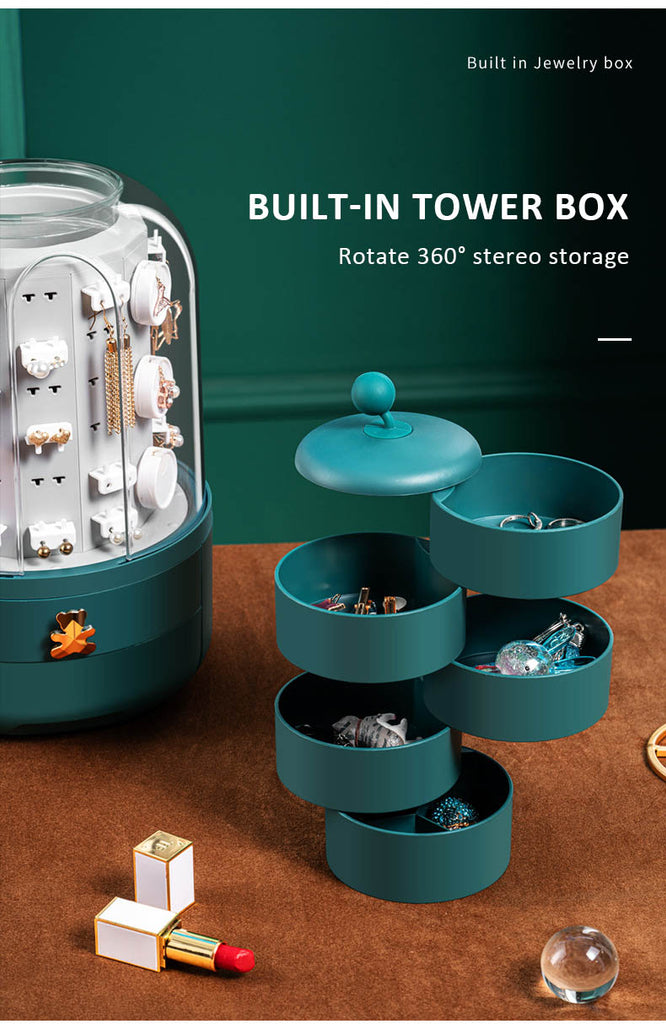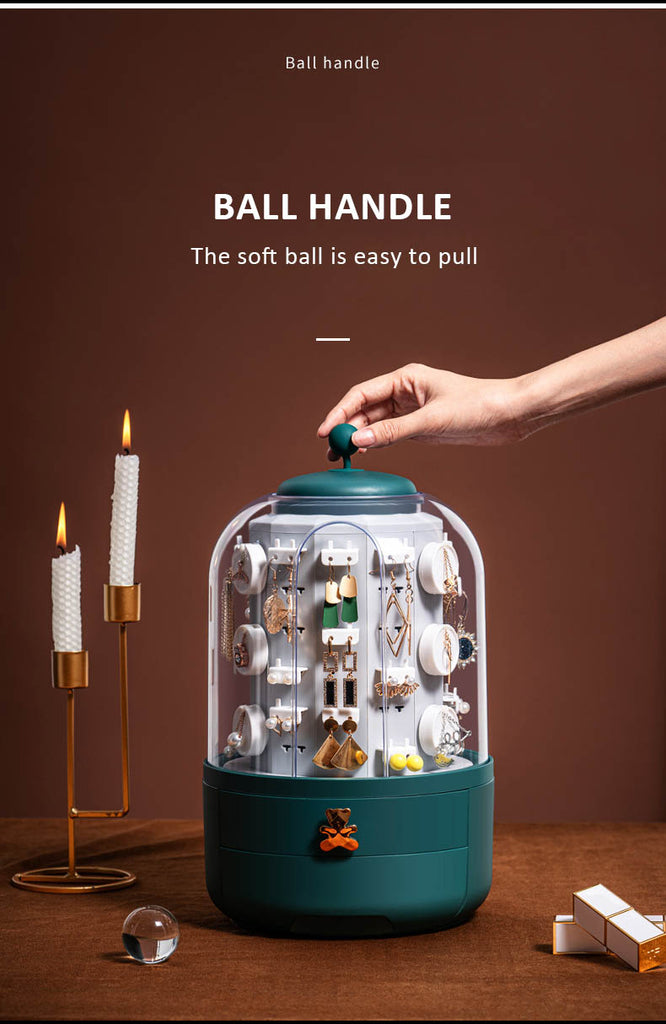 Payment & Security
Your payment information is processed securely. We do not store credit card details nor have access to your credit card information.