Description
| | |
| --- | --- |
| Product Dimensions | 34.5* 15* 5cm (including package) |
| Product Weight | 580g |
FEATURES: 
1. LIGHTWEIGHT BUT POWERFUL: With a newly designed phone holder, supporting horizontal and vertical shooting. Suitable for 4-5.5 inch width of mobile phones. It 3-axis stabilizing system, effectively eliminating image dithering and blurring caused by movement, combined with an ergonomic design for comfortable grip.
2. CREATE YOUR OWN BLOCKBUSTERS: From fast-moving action, like sports, to vlogs and interviews, to documentaries and independent features, ours design sophistication and convertibility make it unique production tool.3 axis design, supports smooth rotation in three directions, meeting various shooting angles. With only one click, this phone gimbal stabilizer can rotate to 320°/180° automatically.
3. 3 CREATIVE OPERATION MODES: Our gimbal stabilizer provides Three follow modes: full follow, half follow and lock mode, making shooting control easier. You can easily produce unique and creative works by choosing the right model with the mode switch button.1/4 inch screw interface at the bottom, can be used with a variety of brackets, such as tripod, ball head, etc.
4. EXTREMELY EASY OPERATION: Our smartphone gimbal, which adapts the one-handed & simple design by putting most essential functions within the palm of your hand, is designed to be user-friendly. No need for complicated levelling, you just need to clamp the phone at the center of the gimbal. Actions like the switch between landscape and portrait mode, or shooting and recording can be achieved by only one tap. It's so convenient that you can focus on your filming without any interruption.
5. EXCELLENT BATTERY PERFORMANCE: No APP is needed, it connects with a mobile phone via Bluetooth, so that you can directly use the mobile phone's own software, which is simple and convenient to operate. Built-in lithium battery design with USB interface, the stabilizer is rechargeable and has a long lifetime. The battery life of the Gimbal Stabilizer is up to 12 hours and can be used continuously for 4 hours.
Note:
1. Due to manual measurement, please allow a difference of 1-3 cm and a difference of 3-5 grams between different colours.
2. Due to screen differences, the colours may differ slightly from your expectations, please allow.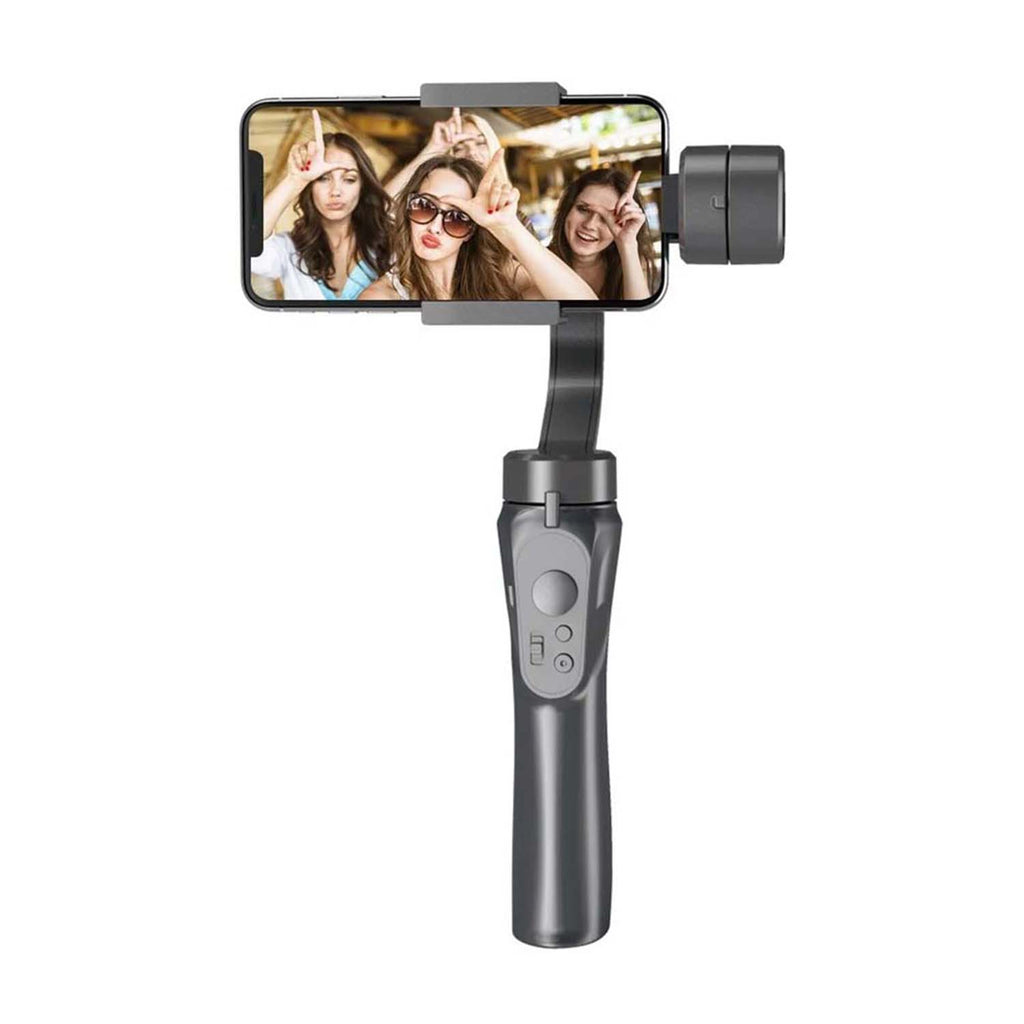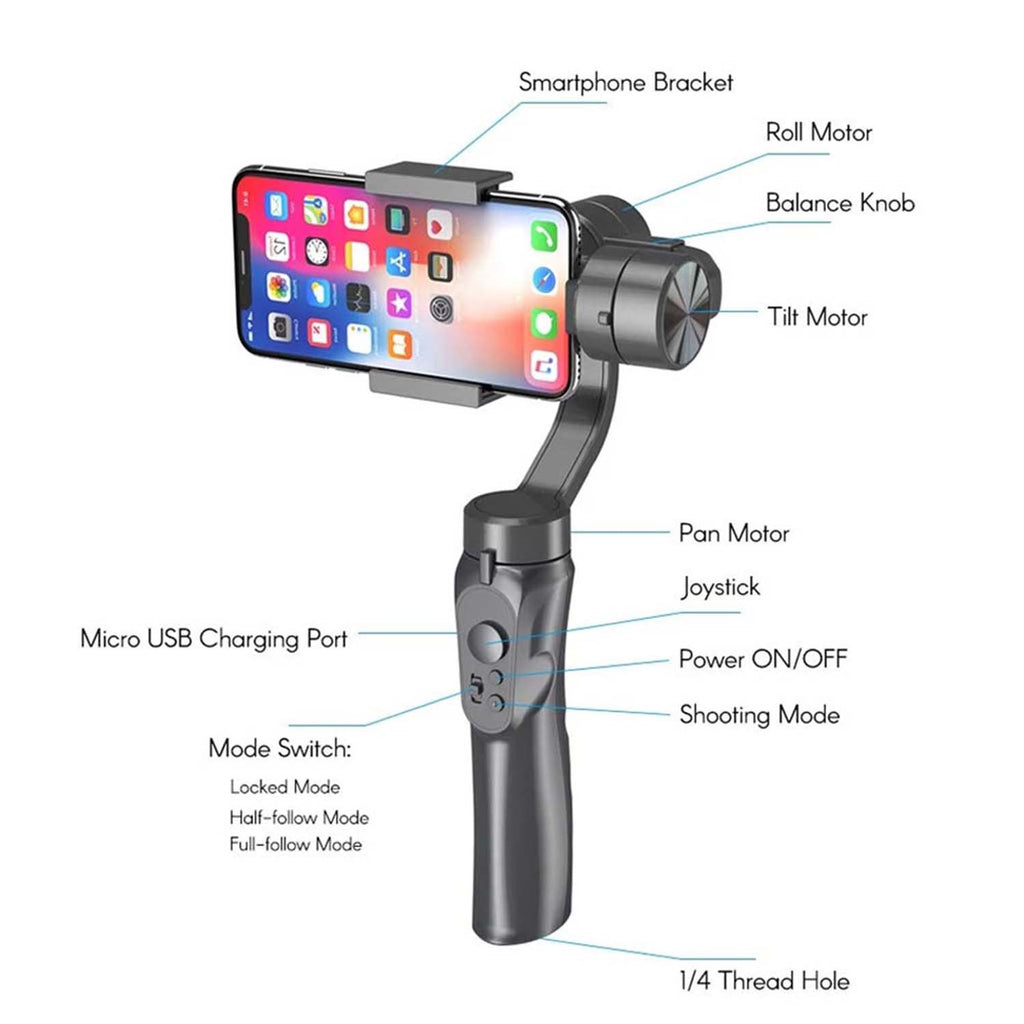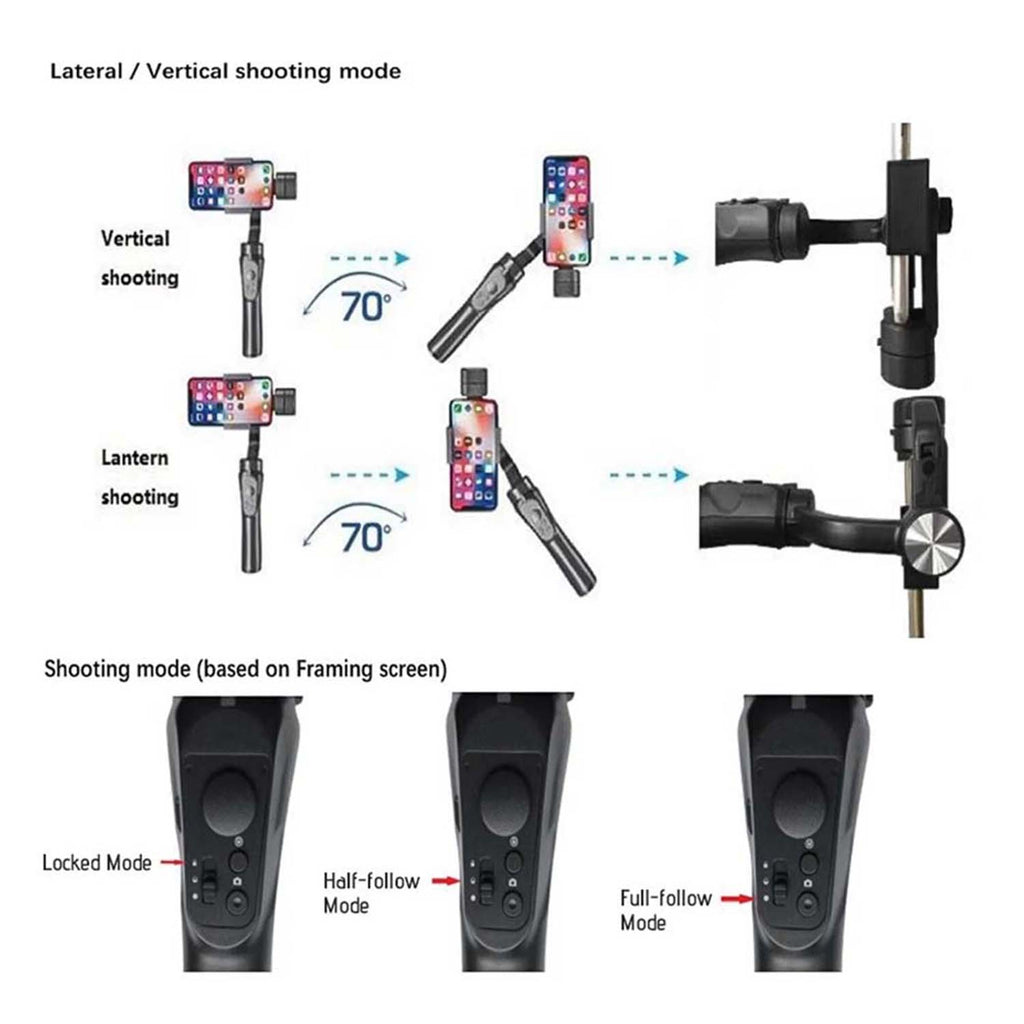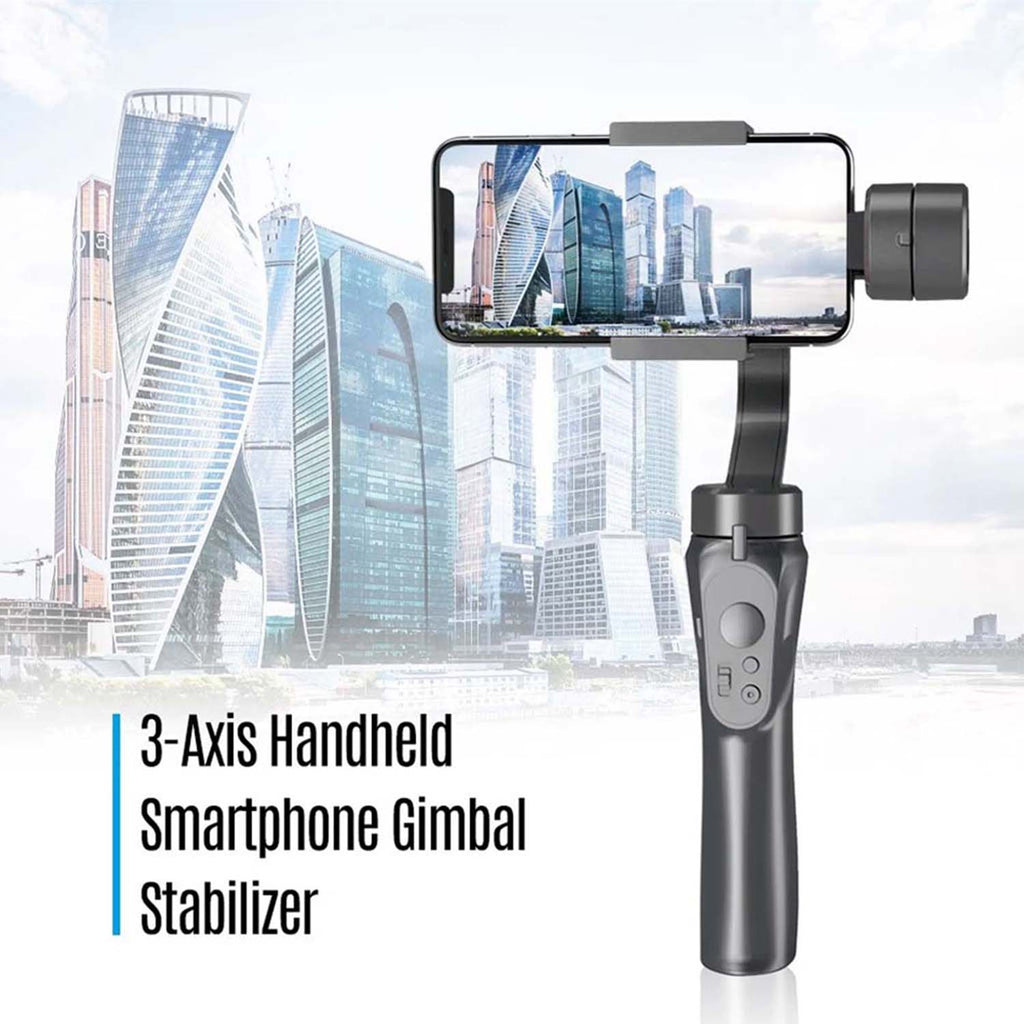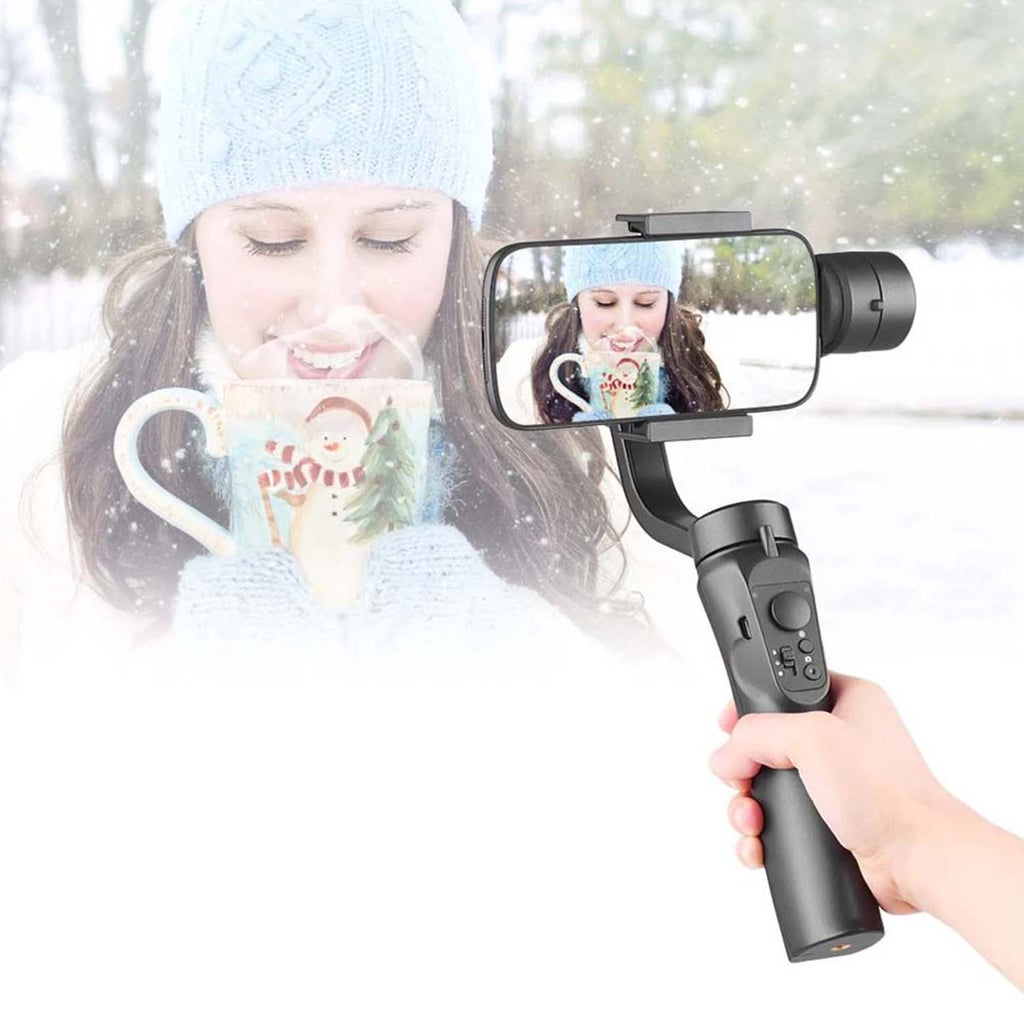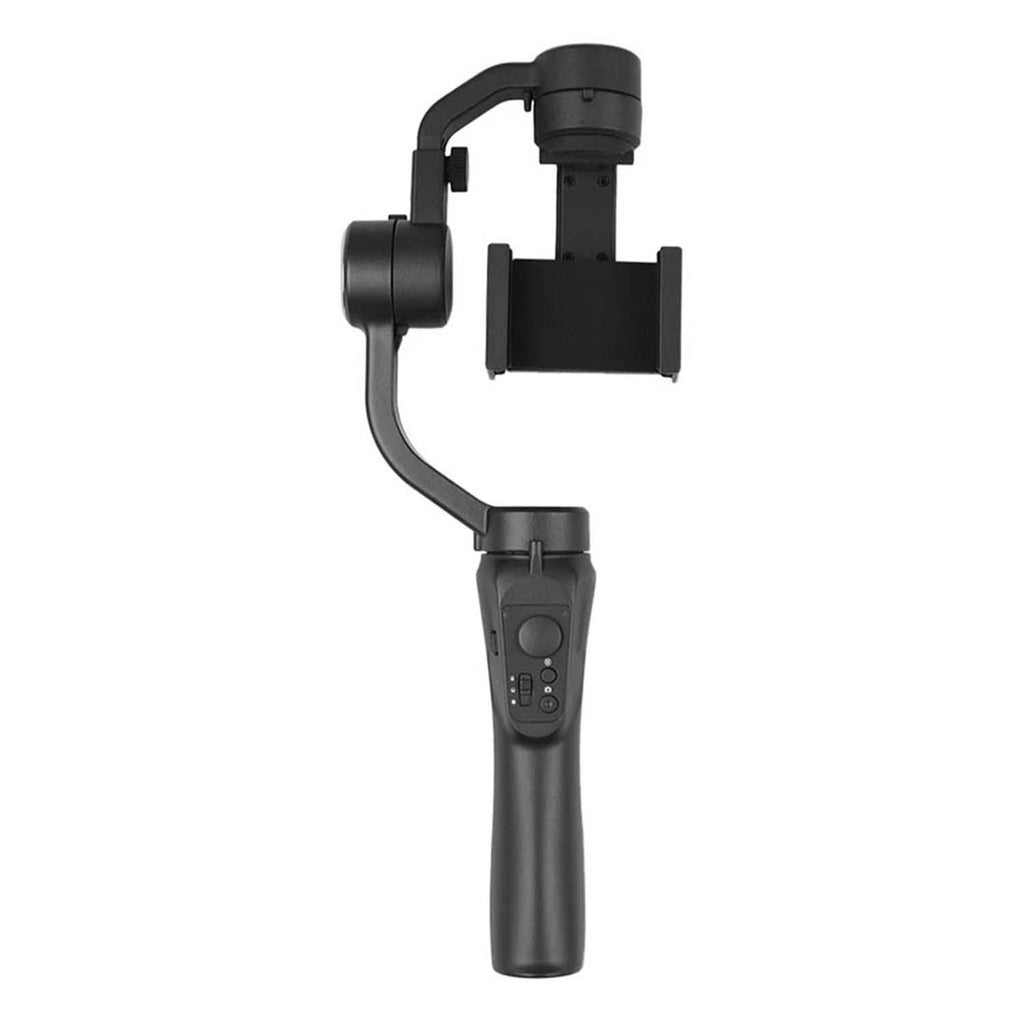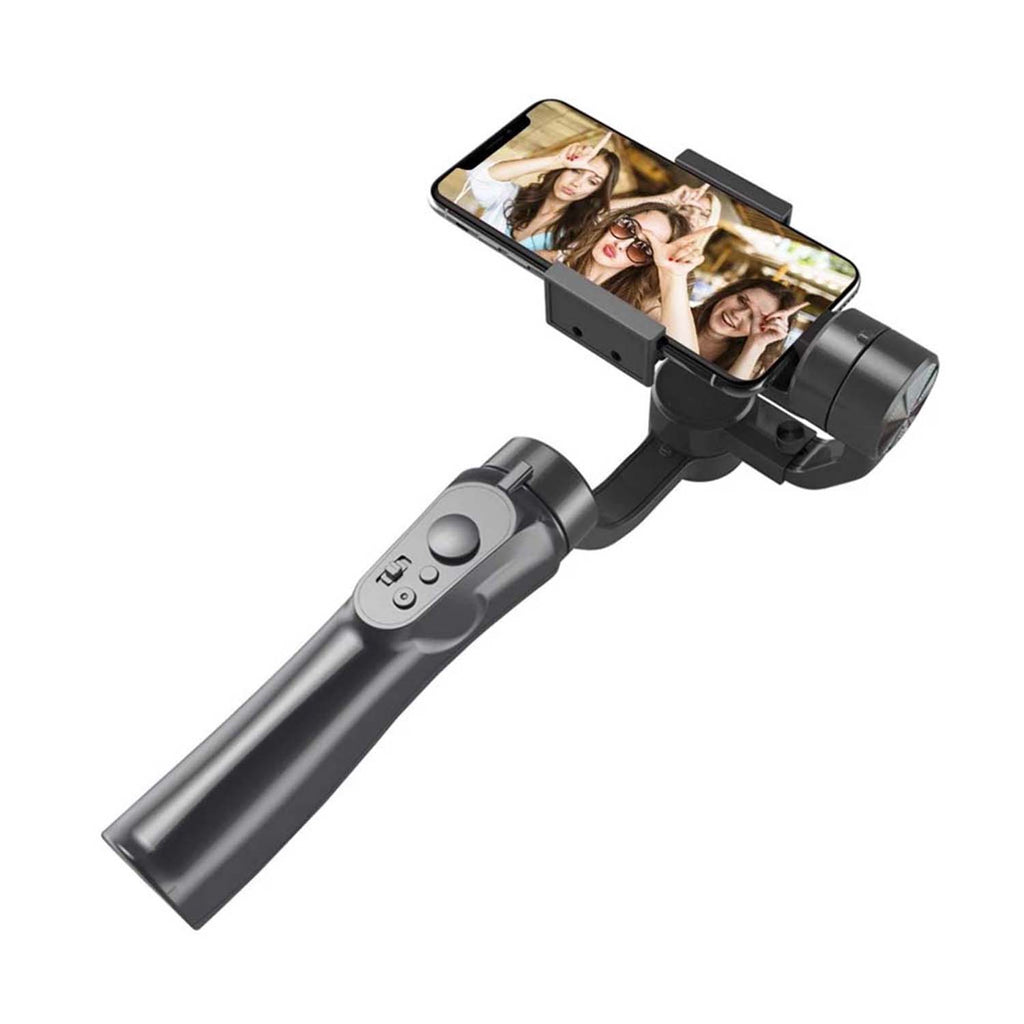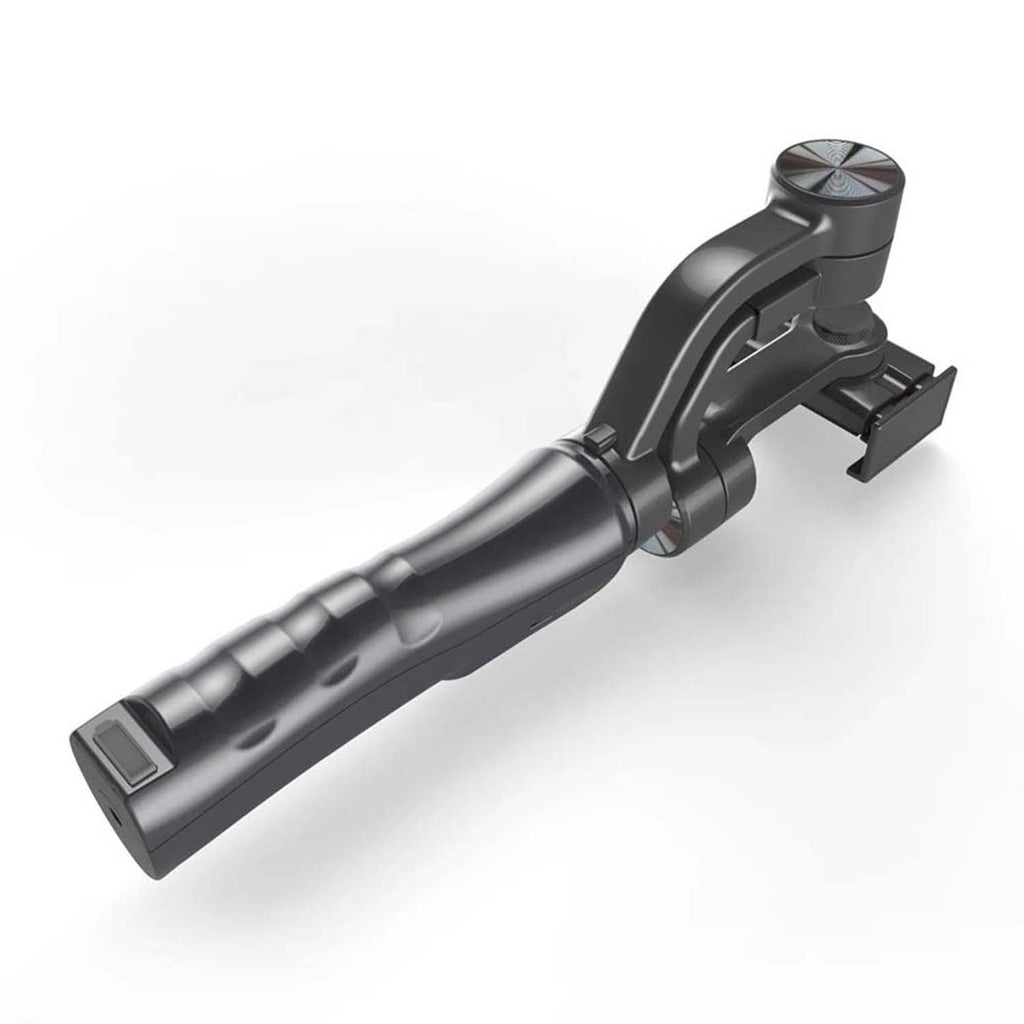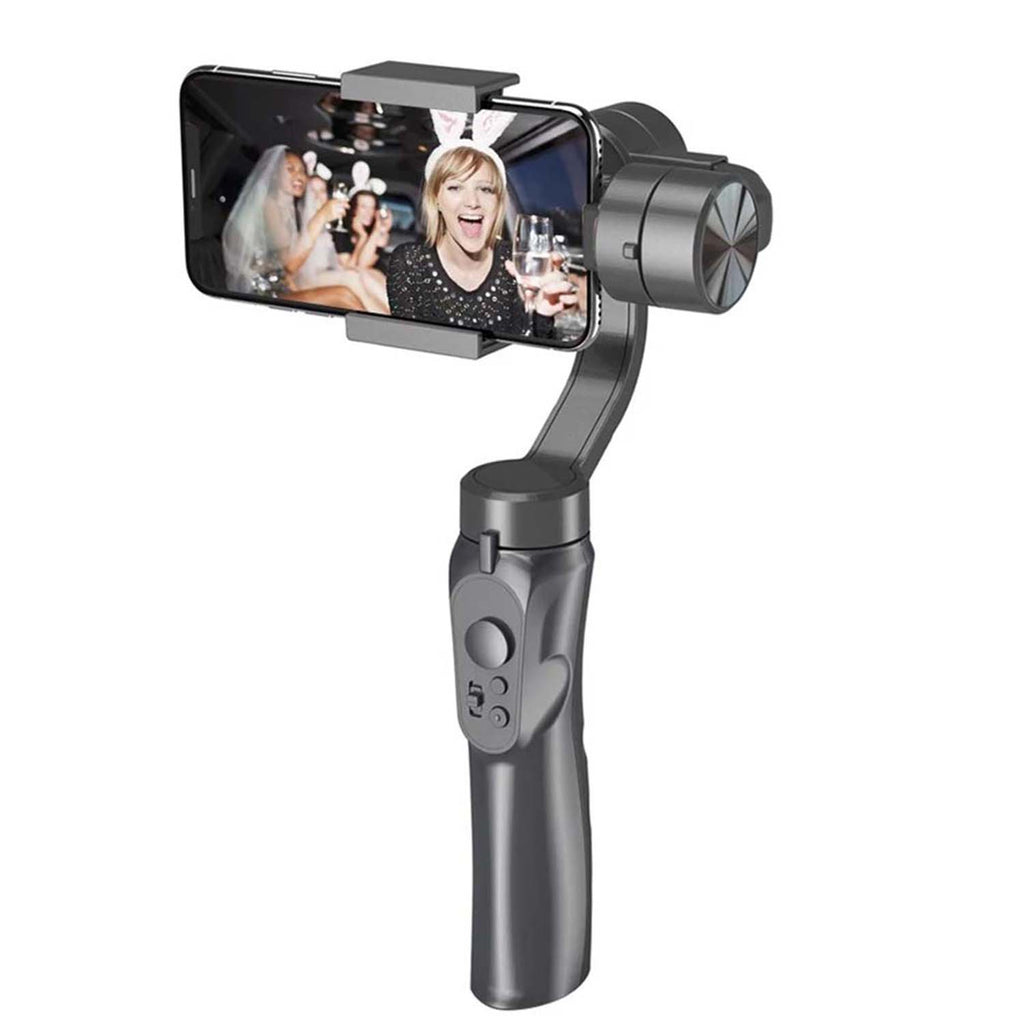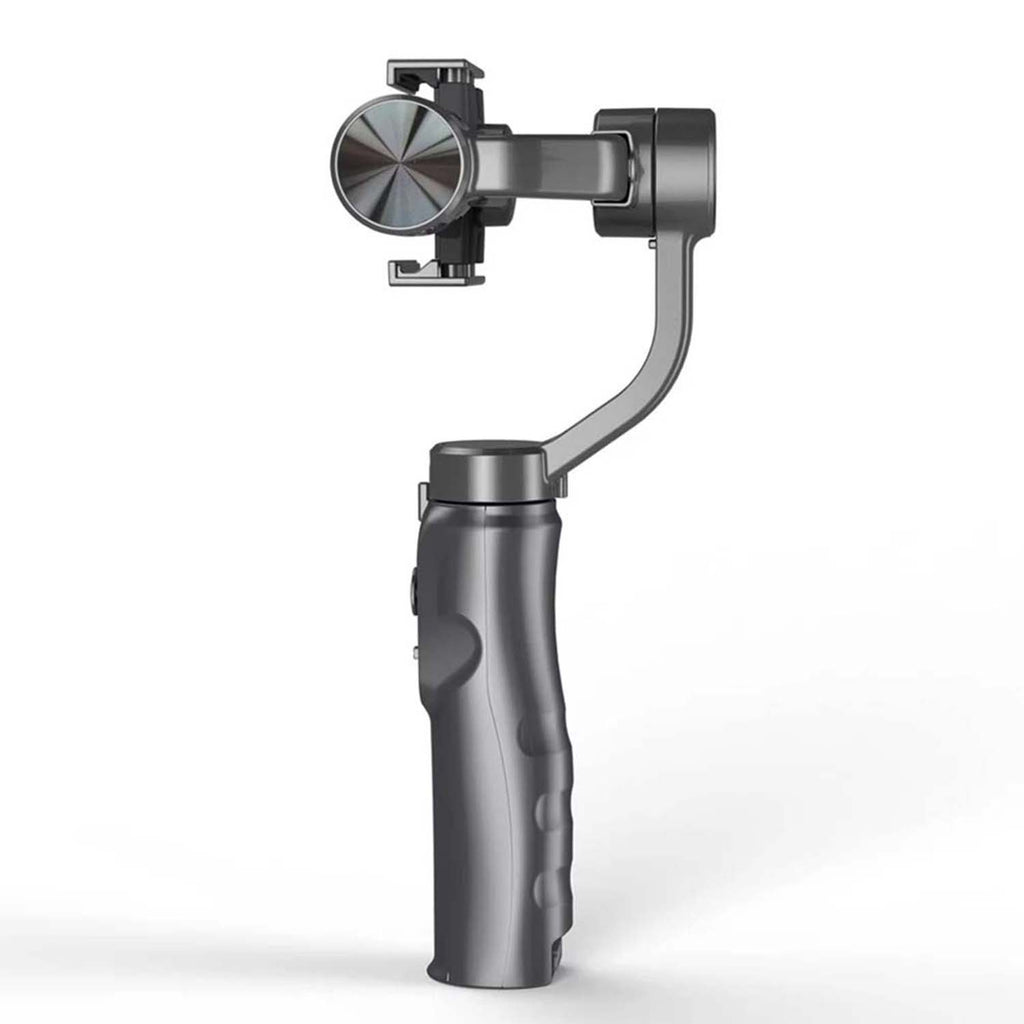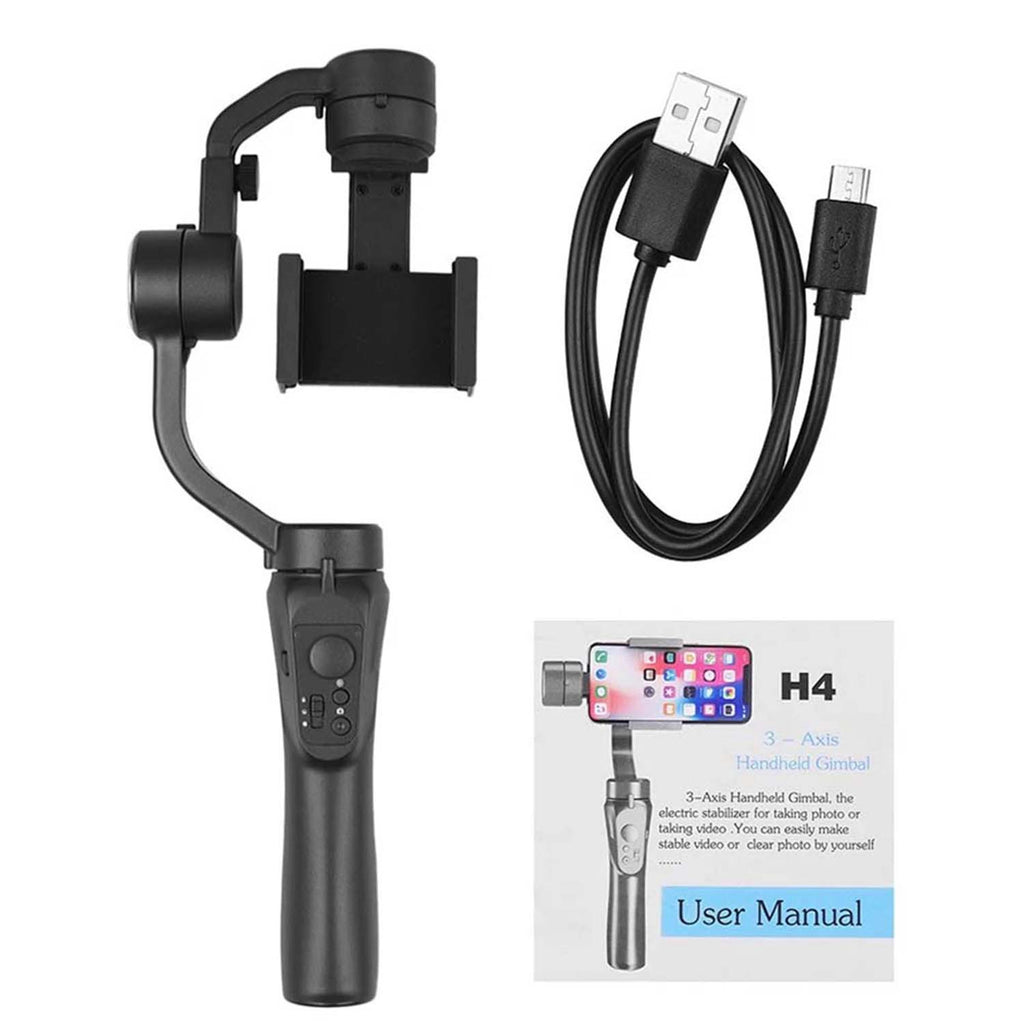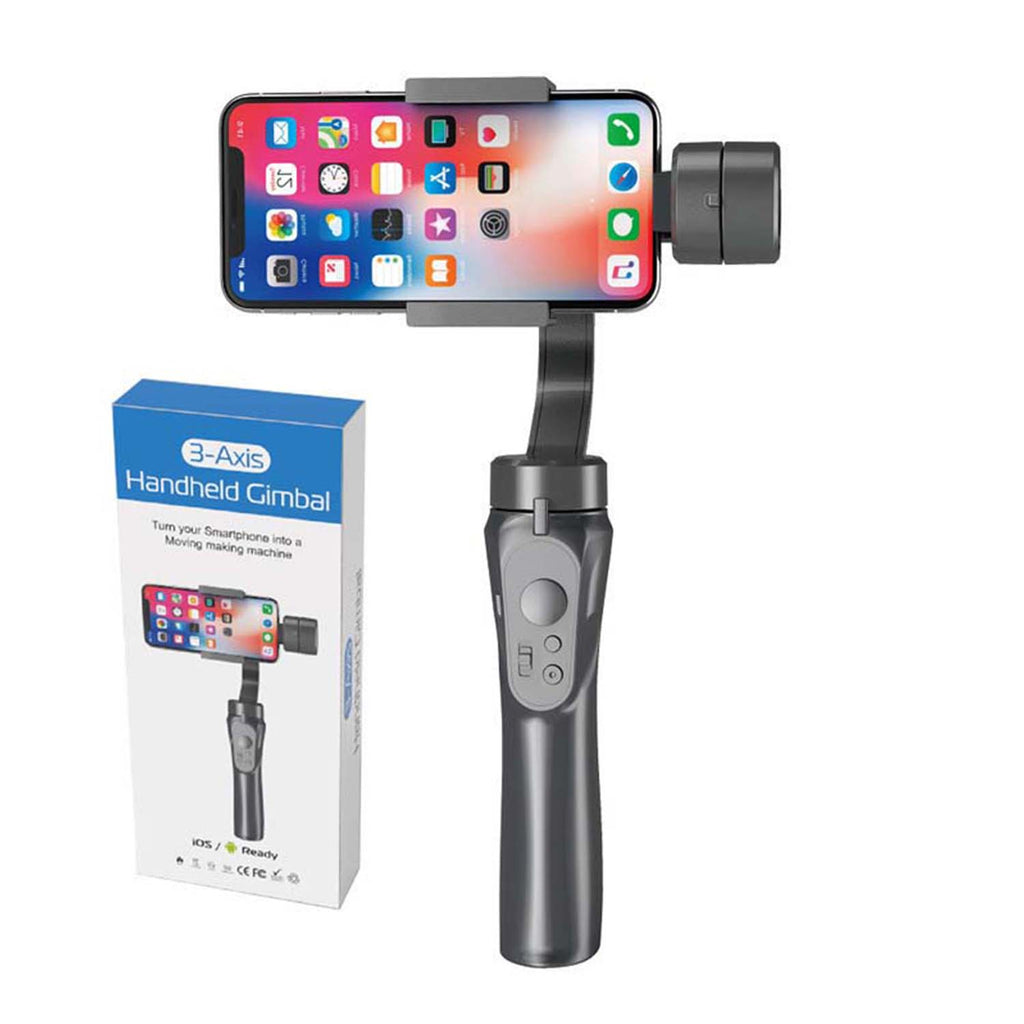 Payment & Security
Your payment information is processed securely. We do not store credit card details nor have access to your credit card information.