Description
The Silicone protective sleeve are a revolutionary solution that prevents scratches when sliding furniture across your floor.
Combining the elasticity of silicone and the softness of felt underneath, these caps allow furniture to effortlessly glide across floors without leaving marks.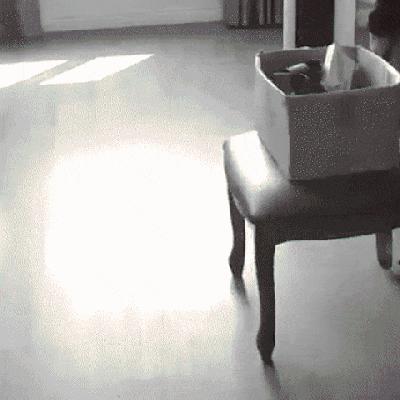 ✅ No More Expensive Repairs
The costs and effort required to fix a damaged floor can be enormour! Protect your beloved home with Silicone protective sleeve . It's a no brainer investment to make.
Never worry about sliding furtniture across your precious floors again! The Silicone protective sleeve allow your furniture to glide along the floor with ease, thanks to the felt pads.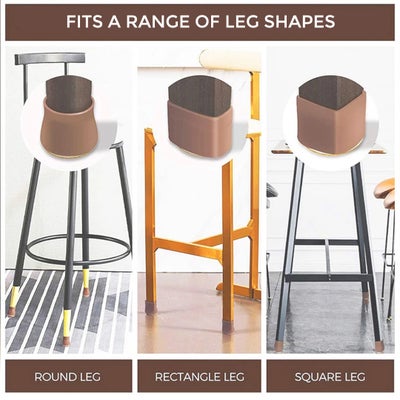 ✅ Fits Most Furniture Legs, Different Shapes & Sizes
The Silicone protective sleeve were designed with extreme flexibility in mind. This way, they can fit a huge range of furnitures.
Try them out on: Chairs, bar stools, patio chairs, kitchen chairs, metal bistro chairs, desk chairs, and more.
Simply slip them over your furniture feet, and they will stick like a glove. No need for fancy tools or complicated processes. Even a baby could install them!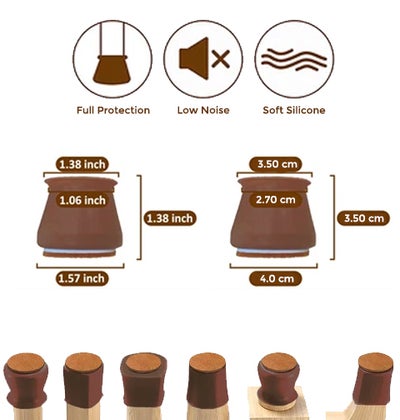 ✅ Reliable, Doesn't Fall Off
The felt pad is attached to the silicone cup with high-quality glue, forming one unit that cannot be separated, ensuring the product's durability. While the strong elastic soft silicone cup grips the foot of any furniture firmly. This means longer lasting protection for your furniture.
Silicone + Felt
Elastic, Reusable, Durable
Size:1.57 x 1.38 inch
Here's What Our Customers Had To Say: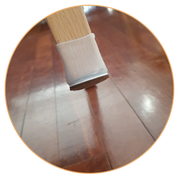 "What a gamechanger! Super easy to put on and do exactly what I needed from them. Can't believe I only just discovered them... I've recommended it to ALL my friends!"
Janice W - USA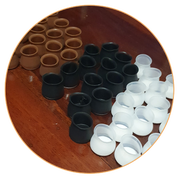 "These things are great.
They fit perfectly on various shapes
of legs and stay on well. I have them on dining room chairs, couches, bar stools and outdoor dining chairs / table."
Kelly A - USA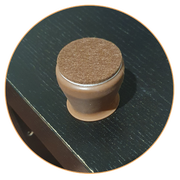 "Ok, so we have bar stools in our open kitchen island and hardwood floor... the legs on the barstool are square shaped so it's hard to stick a non sliding pad on the bottom or fine something that small to go over the leg so it wouldn't scratch the floor. I've gotten others and was pleased at first but overtime they're came off and broke. Then I came across this brand and it was a game changer!! Please buy these!! The thin stretchy opening allows the grip to stay on and not slid off!"
Barbara M. - USA
Payment & Security
Your payment information is processed securely. We do not store credit card details nor have access to your credit card information.