Description

GET ENOUGH SLEEP LAST NIGHT?
Enjoy
a deeper, more comfortable sleep! Normal headphones are
NOT
comfortable to wear all night - and have been proven to cause severe
damage
to your ears over time.
The
 AwwAww
 Sleep Band
is designed with ultra soft breathable cotton & thin noise cancelling speakers for unmatched
comfort
& an immersive audio experience.
Enjoy
your favorite calming audio at night, block out any disturbing noise or snoring & shield your eyes from any light.. sleep will never be the same.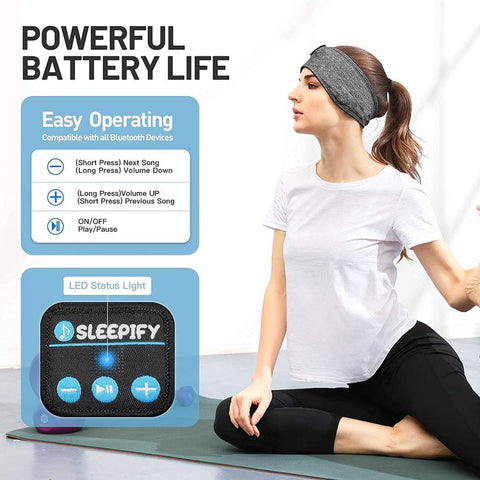 LONG LASTING PERFORMANCE
Built in rechargeable Li-Ion battery, up to 10 hours' playing time, 2-2.5 hours' charging time, lasting a whole night.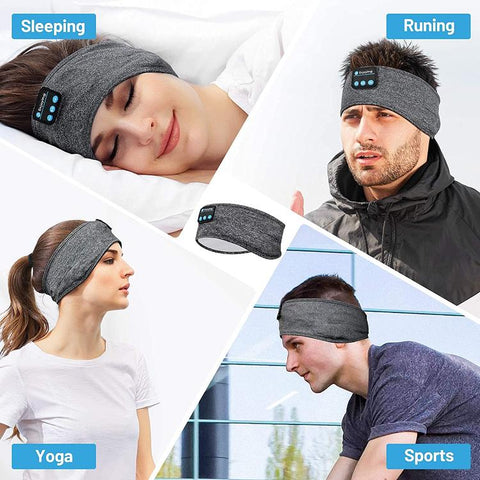 STYLISH SPORTS HEADBAND STYLE
AwwAww Sleep Headphones doubles as a sport headband, so you can go from sleep right to the gym or a trail run without changing gear.
It is very lightweight, suitable to travel and good for running, Yoga and other athletic activities.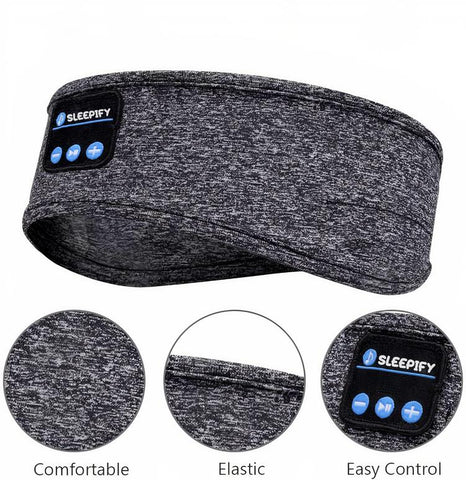 INCREDIBLY SOFT AND HYPOALLERGENIC MATERIAL
AwwAww Sleep Headphones offer a breathable mesh lining and a durable braided cord, keeping your head not only dry and cool, but making sure it does an excellent job of being a sports headband and stopping sweat.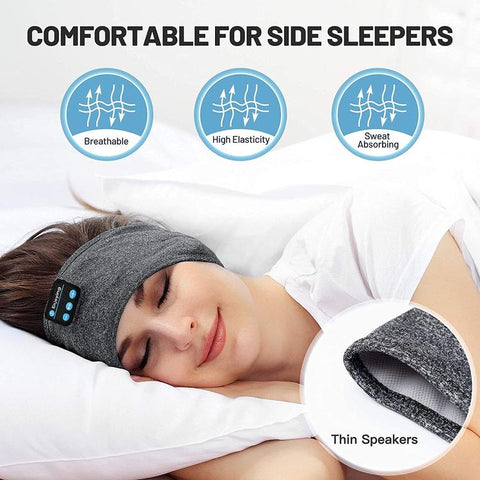 EXTREMELY THIN ON-EAR DESIGN SPEAKER
These soft foam-covered headphones are less then ¼ thick, making them a comfortable option regardless of sleeper position or ear shape, also an ideal choice for side sleepers.
WASHABLE
AwwAww Sleep Headphones are washable, simply remove the speakers and clean the band.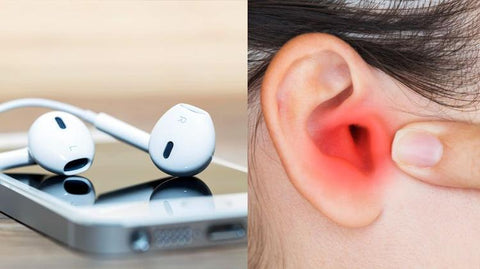 📣 PROTECT YOUR EARS!
Traditional earbuds are proven to damage your ears after repeated use, especially if you use them to sleep at night. 
Not only are they extremely uncomfortable but they will cause painful inflammation around the cartilage of your ear that can cause a lifetime of pain, discomfort and even minor hearing loss.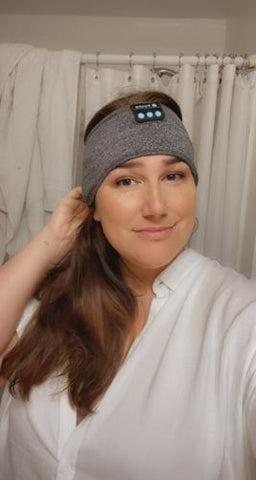 Carolina
I always wear them to play my sleep meditation, they are perfect just like the description, the sound quality is very good and also the battery, I don't have to charge them often, I recommend this product.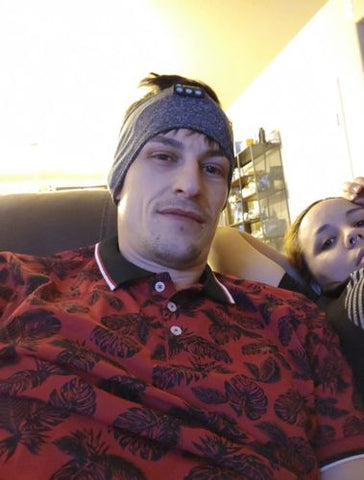 Tim
I like the feel and lightness of the sleep headphones. With the speakers by my ear there is not any pressure. I like how the lights are in the front along with the controls. I think it is awesome you can answer calls while wearing it. Clear sound even when sweating from a workout. Going to keep trying it out but I have to say so far it is five stars all the way.

Payment & Security
Your payment information is processed securely. We do not store credit card details nor have access to your credit card information.