Description
WHEN IN DOUBT, PULL IT
Feeling uncomfortable? Trust your gut. Activate AwwAww to create a diversion and bring all eyes on you. Pull the Top to start the LOUD siren and flashing strobe light. When you feel safe, reinsert the Top to deactivate the alarm.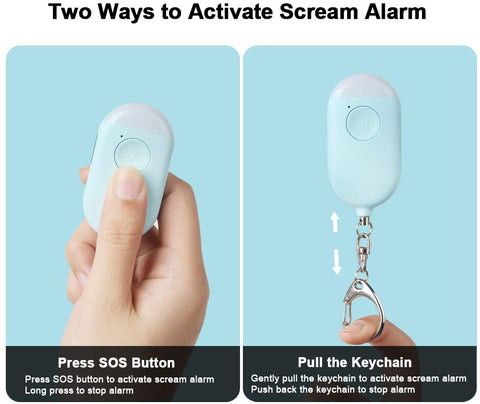 Small Device, Big Peace of mind

We Created a Product We Hope You Never Have to Use.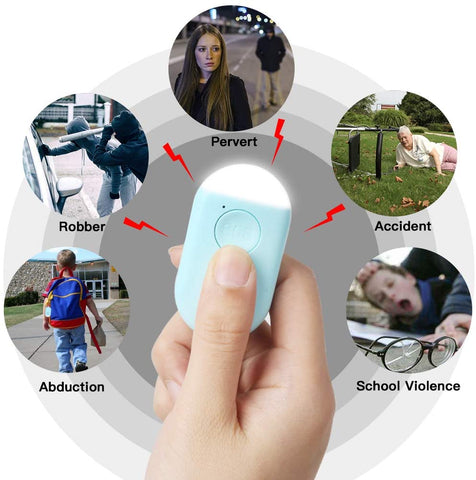 Easy to use
No more struggling with pepper spray or tasers. Just pull the Birdie alarm to activate. Anyone can use AwwAww, from young children to grandparents.
Peace of mind

We hope that you never have to use her, but you can feel safer knowing that you have AwwAww on your keychain.
Non-Violent

Traditional self-defence tools require you to fight. AwwAww is designed to deter attackers by creating a diversion and drawing the attention of anyone near you.
Travel Safe

Unlike pepper spray and tasers, you can take AwwAww with you wherever you go.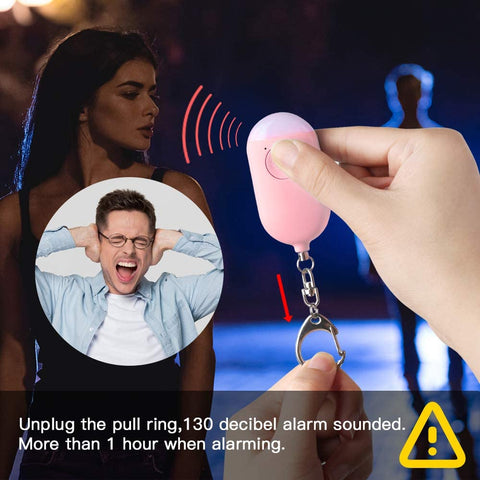 LIVE YOUR LIFE WITH LESS FEAR
"A man came up to me in my garage by my car and demanded that I give him my phone. I pulled my alarm and he ran off. Later, when I went back up to my apartment, he saw me and started heading towards me again, until I pulled my birdie and he ran off again so I was able to get safely into my apartment and lock myself inside"
I was getting out of my car and someone (a man?) weirdly approached my driveway and stood there. I didn't feel safe so I activated AwwAww and someone (the man?) sped walked away and I never saw them again.
– Synthia A.
My daughter uses this on the way to her bus stop. Last month a couple drove up while she was walking and asked if she needed a ride to school. She pulled it, set off the alarm, and ran. The couple took off. Neighbours heard the alarm and came to her aid.
– Jaffanie L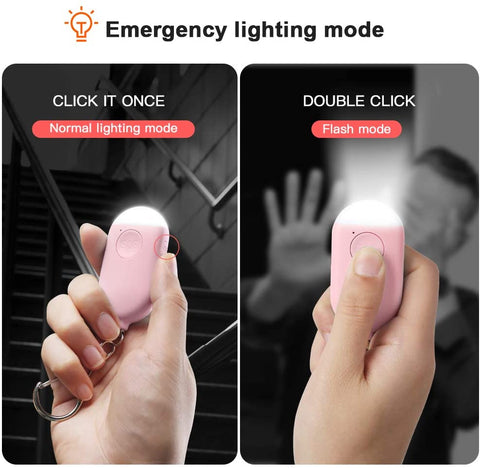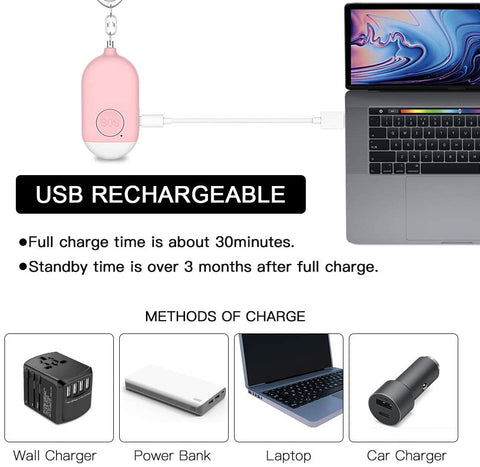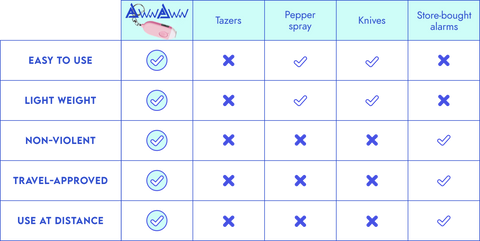 Payment & Security
Your payment information is processed securely. We do not store credit card details nor have access to your credit card information.