説明

PUT A SMILE ON EVERYONE'S FACE WITH OUR CUTE PLANT VASE!

🌱 Design Your Own Girl Hair Cut
🌱 Cute Cactus Planter For Your Home
🌱 Perfect Holiday Gift
🌱 We Plant 1 Tree For Each Order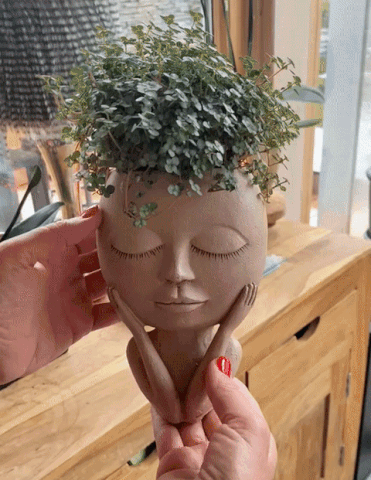 Specifications:
🌱 6.7" High
🌱 3.74" Wide
🌱 Drain hole at the bottom
🌱 Plants/ Seeds are not included
🌱 Buy three vases & get free shipping

IF YOU ARE ORDERING FOR CHRISTMAS. ORDERS PLACED TODAY MIGHT NOT ARRIVE BEFORE CHRISTMAS.
Design the hairdresser of your flower pot individually as you like it. Our cute cactus vase is the perfect holiday gift.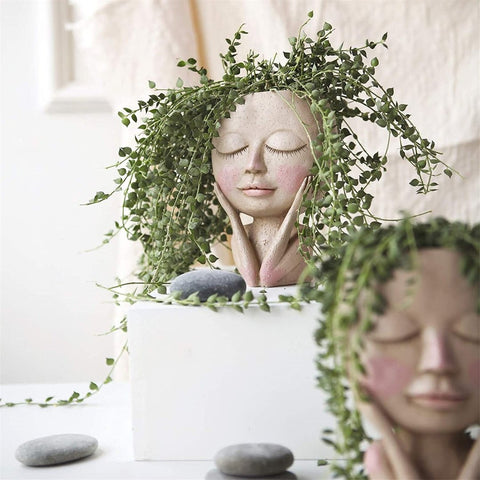 The head serves as a pot for the soil of the plants. Small cacti or plants are best suited.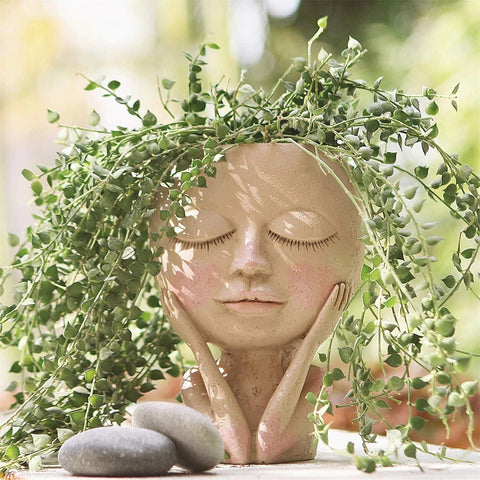 Our vase has small water drains in the bottom so you can plant your plants directly into the head. Thus, excess water can drain away immediately. A wide bottom stabilizes the complete vase.
Our vases are handmade which is why it is possible that there may be minimal differences between the picture and the vase.
Order Includes:
1X Cute Cactus Vase
Material: Resin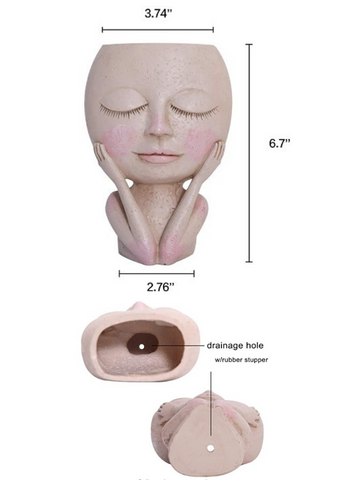 YOU SHOP - WE PLANT
PLANT ONE TREE WITH YOUR ORDER.
Support a good cause with your order and help us reforest the forests of this earth again. For every order placed on our store we plant one tree in cooperation with Ecologi.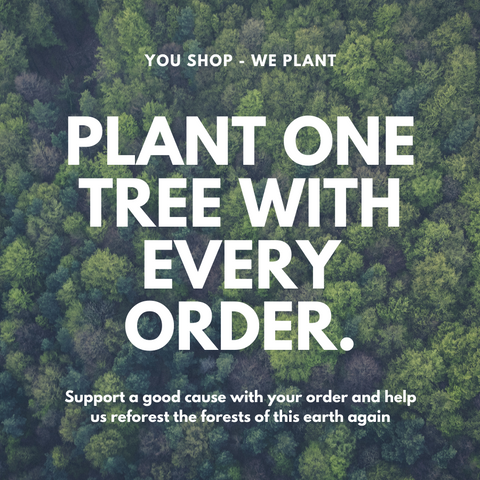 Payment & Security
お支払い情報は安全に処理されます。 クレジットカードの詳細を保存したり、クレジットカード情報にアクセスすることはありません